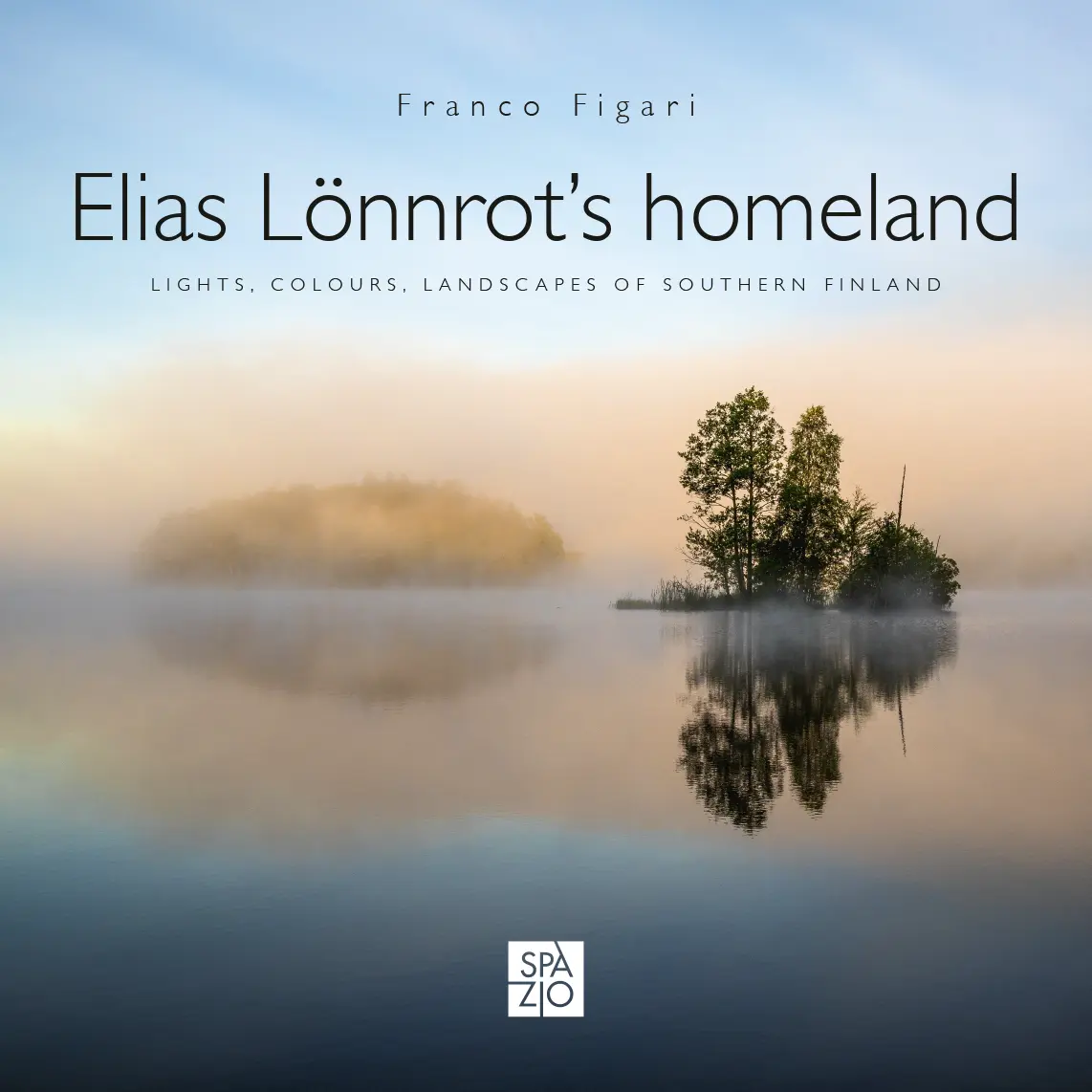 Lights, Colours, Landscapes of Southern Finland
The images of the book show the main ecosystems of Southern Finland: the lake, formed by the last glaciation, the countryside with its wheat, barley and oat fields, the old farms and barns which are now in ruins and what is left of the taiga forest, with its pine, fir and birch trees where a careful observer will be fascinated by the particular details of the undergrowth.
Most pictures have been taken in the countryside between Helsinki and Turku, particularly around lake Valkjärvi on whose shores is still preserved the birthplace of Elias LÖNNROT, one of the fathers of Finnish literature, who here spent in the Nineteenth century his childhood and old age and to which is dedicated the book's title.
The images of Southern Finland landscapes belong to a simple world, but at time they can reveal a mystery or may uncover an idyll, poetic images that not everybody are lucky enough to seize. Purpose of the book is to share the feeling of piece that the beauty of the countryside  conveys.