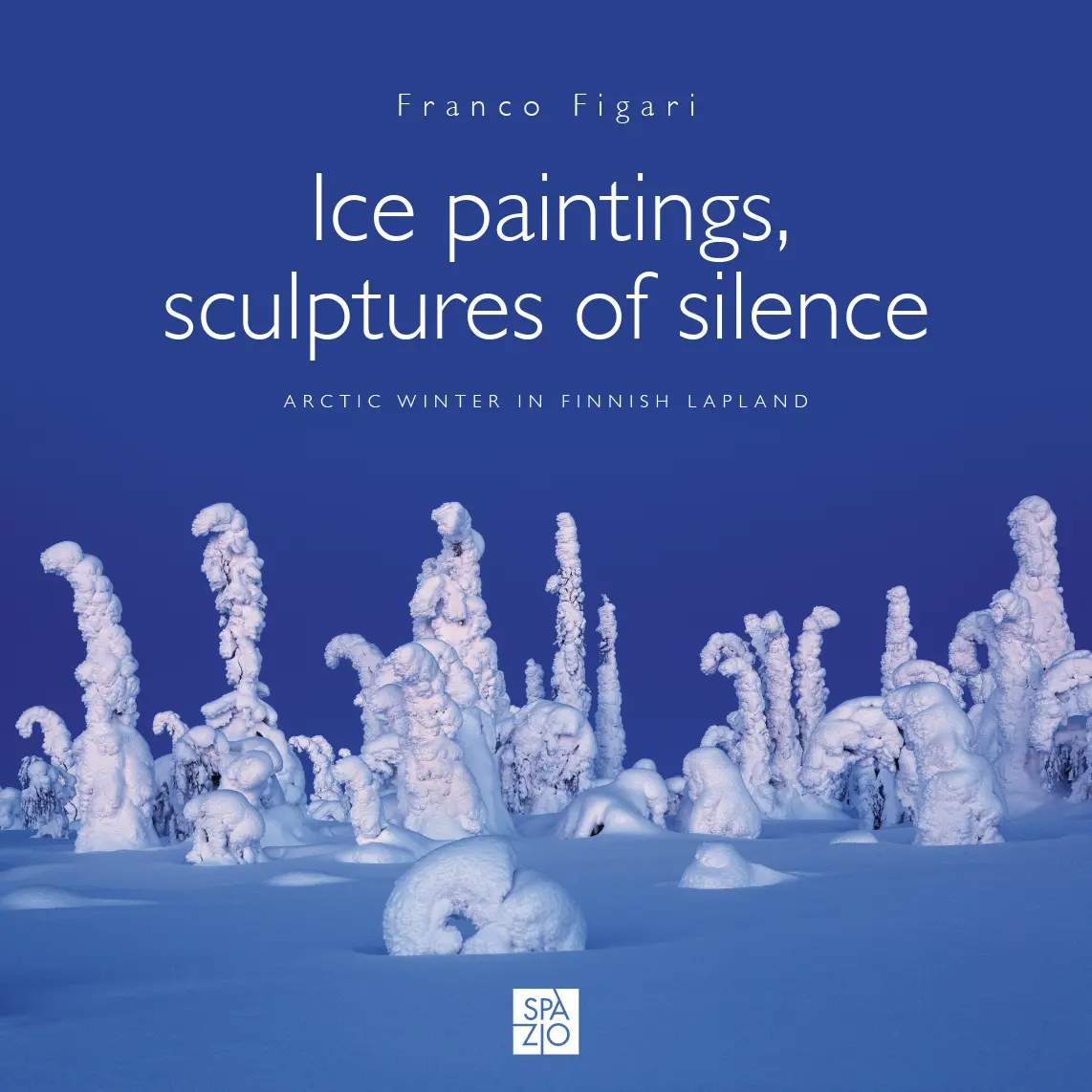 Ice paintings, sculptures of silence
Arctic winter in Finnish lapland
This book, which is the twin of "Elias Lonnrot's Homeland" publication (same measures, same number of pages) is dedicated to the forests of the Kuusamo and Posio region during the cold Arctic winter. Pictures have been taken along the secondary roads that cut like blades the taiga, along the rivers in the deep valleys and canyons and mostly above the hills of the Riisitunturi National Park where the Arctic Rime (in finnish "Tykky") can be seen best in the winter months.
The stratifications of ice and snow that deposits on the branches of the trees is an extraordinary phenomenon that occurs when the temperatures drop to – 30°. On the hills fo Riisitunturi one enters into a fantastic fairy-tale landscape: trees look no longer like trees, but become a silent motionless army of strange beings, ice angels, characters from cartoons, sea monsters and dinosaurs, a world of bizarre contemporary art sculptures.
Turning the pages of this book you can listen to the silence of the woods, hear the wind, listen to the heavy breathing that accompanies the difficulty of walking in deep snow and the freezing cutting air of the Arctic winter that goes into the lungs.
To enjoy this book at best, try not to look at the photographs all at once, look at a few pages at a time and discover the magic and the mystery of the place as you step into each picture.
Up to only a few years ago the Tykky phenomenon occurred regularly every winter and could quite easily last till the end of March. Global warming is changing the climate and it is possible that soon these images of the Ice Forest will document a natural phenomenon that is becoming rare to see.