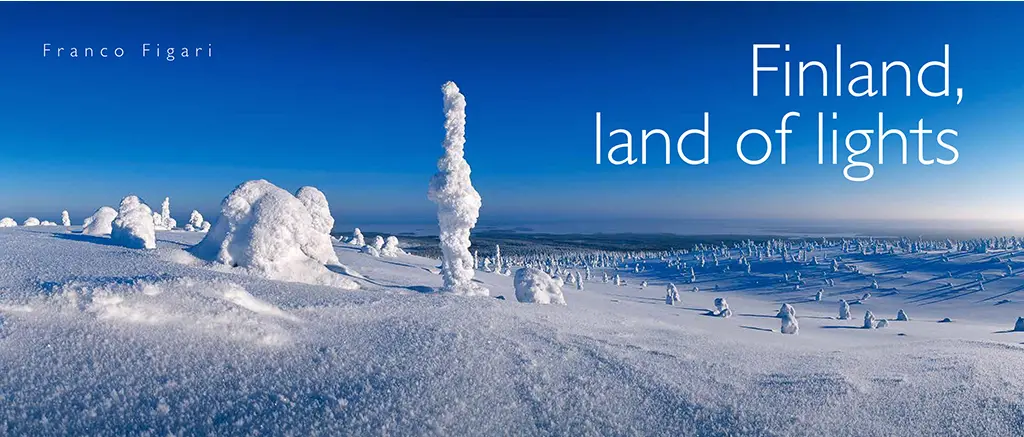 Panoramic paintings in the wilderness
The book is a tribute to the natural Beauties and hidden sights of Finland, a pure magic trip across one of the last European Countries where Nature still has the upper hand.
This publication exceptional for its format and great attention to detail comes out  rightly in a very important historical moment for Finland that in this 2017 celebrates 100 years of independence.
It is the Light, through the lens of the photographer, that makes the landscape change many times in a day. Even more interesting is the fact that often the search for Light is made by the author in the heart of the night, during summertime in Lapland when sun never sets or during winter when the Northern Lights paint the starry sky and the glare of the snow lights up the arctic nights.